Our current products primarily target two common medical conditions: nausea-induced vomiting, and primary migraines
Trusted:EmeTerm all products are medical device and has been evaluated by the Food and Drug Administration
International Certification:Obtained patents in multiple countries
A wristband that can easily deal with various conditions of dizziness
Effective sickness relief
EmeTerm is indicated to relief nausea, retching and vomiting due to motion sickness and morning sickness associated with pregnancy.
Morning Sickness
Air Sickness
Car Sickness
Train Sickness
Sea Sickness
VR Dizziness
Altitude Sickness
Amusement Park Rides
Medicine
Hangover
Chemotherapy
Post-operative
30 Days Money Back Guarantee
3-year warranty guarantee
Guarantee Safe Checkout
100% secure checkout
Worldwide Shipping
Fast delivery available
Free Shipping on All Orders Over $30
Multi-country transfer within 5-7 days
How does EmeTerm Work?
EmeTerm features advanced targeted neuromodulation that offers fast relief with no side effects.
Enjoy Life without Nausea
With an 85% success rate according to our clinical trials, the EmeTerm Anti-nausea Wristband is the FDA-cleared, all-natural wearable solution for nausea and vomiting.
EmeTerm® Loved by Our Fans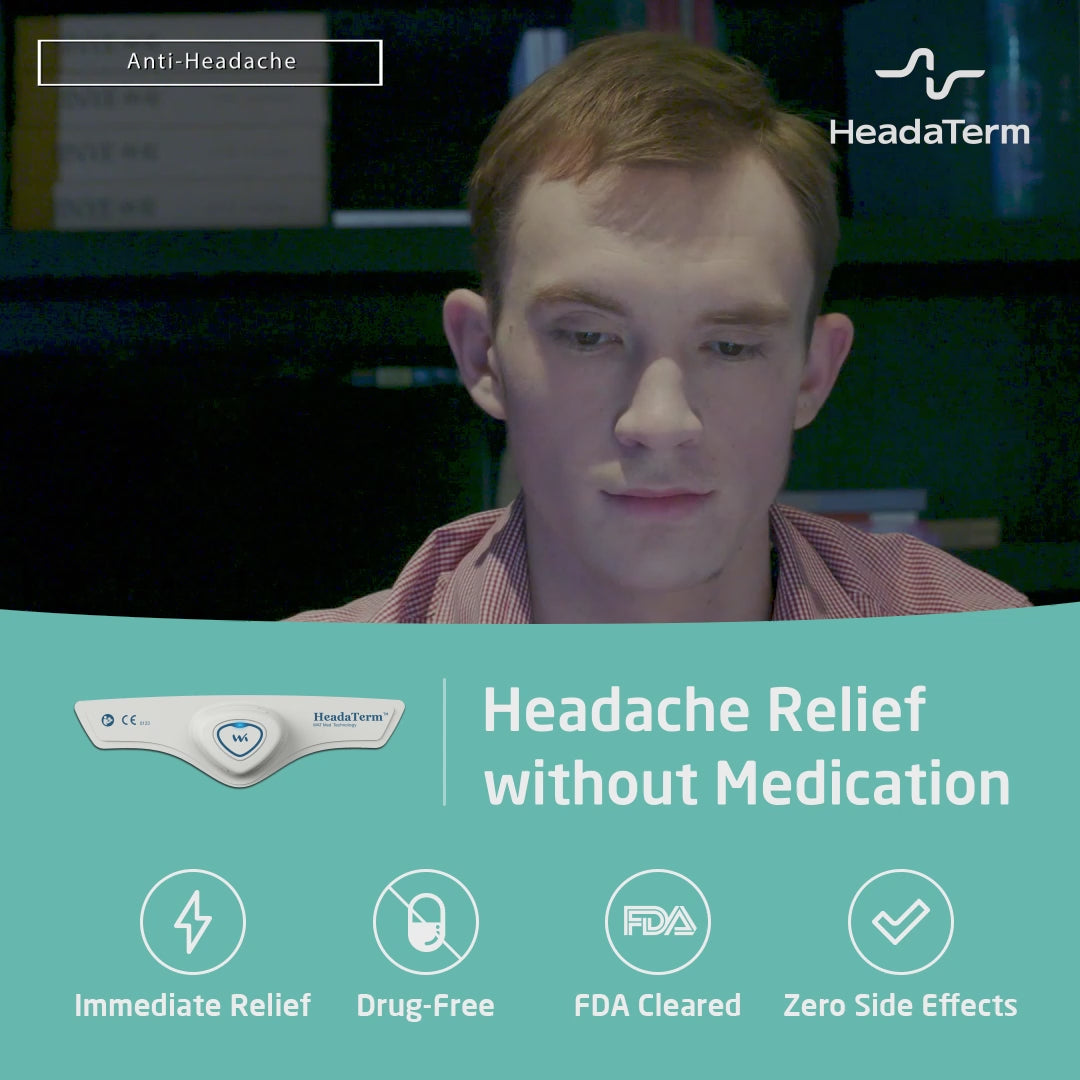 EmeTerm® HeadaTerm Migraine Headache Relief Device
New generation of targeted thrapeutic anti-migraine device
Drug and Side Effect Free
EmeTerm® HeadaTerm is a clinically proven, safe, and effective medical device worn on users' foreheads that uses none-invasive neuronal electrical stimulation technology to prevent and treat primary headache, including migraine, tension headache, and cluster headache.
Primary Migraine
Primary Headache
Tension Migraine
Cluster Migraine
EmeTerm® HeadaTerm also useful for relieving depression and insomnia .
Depression
Insomnia
EmeTerm® HeadaTerm Testimonials